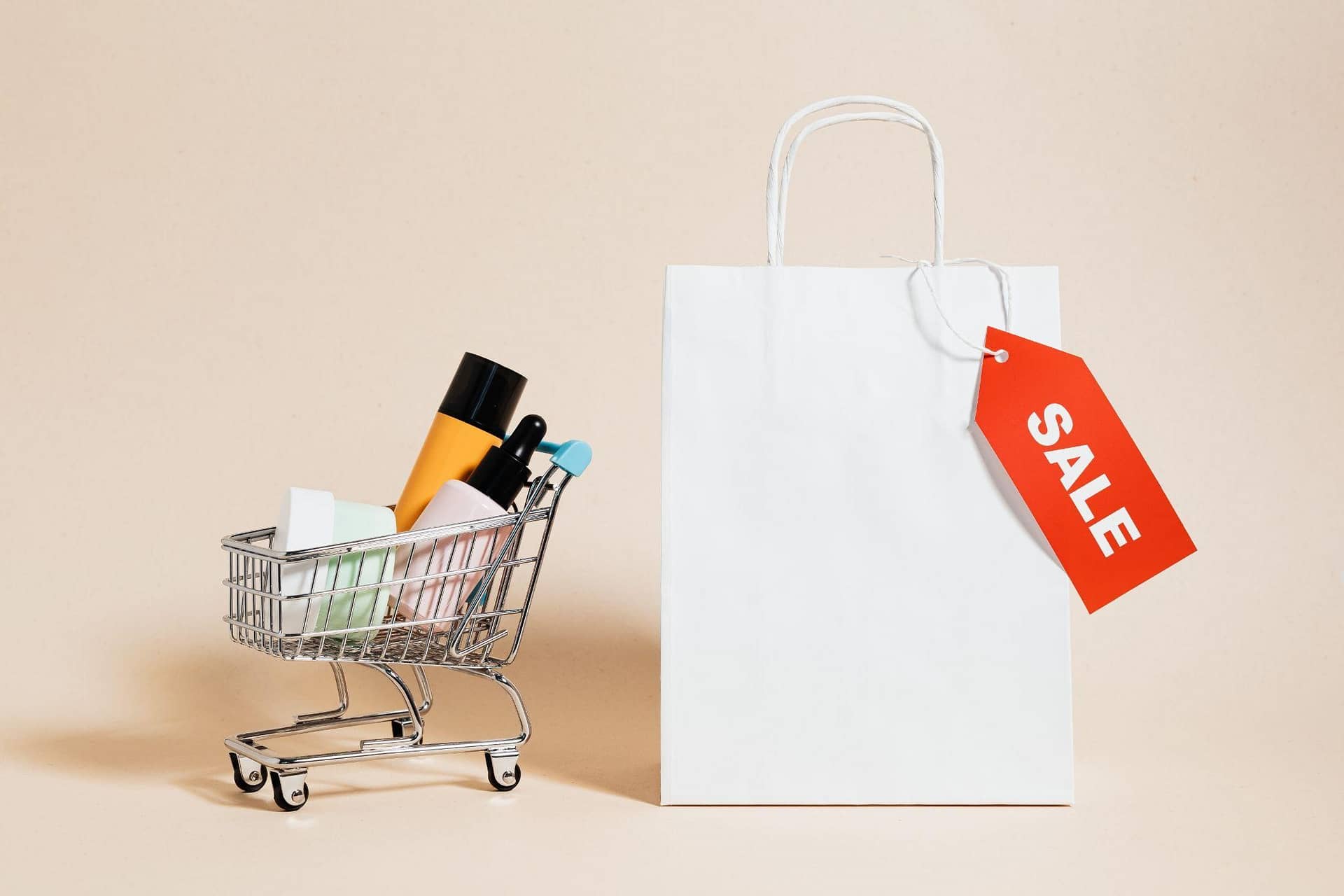 ‍
Starting up your own online business may seem like an overwhelming task. It doesn't have to be.
The e-commerce business industry has seen explosive growth in the recent decade. People have grown more accustomed to online shopping from the comfort of their homes. The e-commerce industry has revolutionised the way people engage in buying and selling. According to Payoneer, India ranks 9th in cross-country growth in the e-commerce sector. India's e-commerce sector will reach $350 billion by 2030. There cannot be a better time than now to start your own e-commerce business. But where do you start? This guide will help you to set up your own e-commerce business in India in 2022.
So without further ado, let's dive in.
Steps To Start An E-Commerce Business
It is important to have a basic understanding of running a business to start e-commerce.
You need to provide a unique solution to people's problems. You will also need a good marketing strategy to reach your audience and increase your sales.
This step-by-step guide to help you start a successful e-commerce business in India.
Here is what you will find in this guide:
1. Pick Your Niche
2. Conduct Market Research
3. Create A Strategy
4. Analyse Your Competition
5. Select the Right Business Structure
6. Decide Your Company's Name, Logo And Tagline
7. Register Your Online Business
8. Design Your Online Store
9. Decide On Website Hosting Services
10. Set Up An Online Merchant Account And Payment Gateway
11. Logistics For Your E-Commerce Store
12. Digital Marketing
‍
Step 1. Pick Your Niche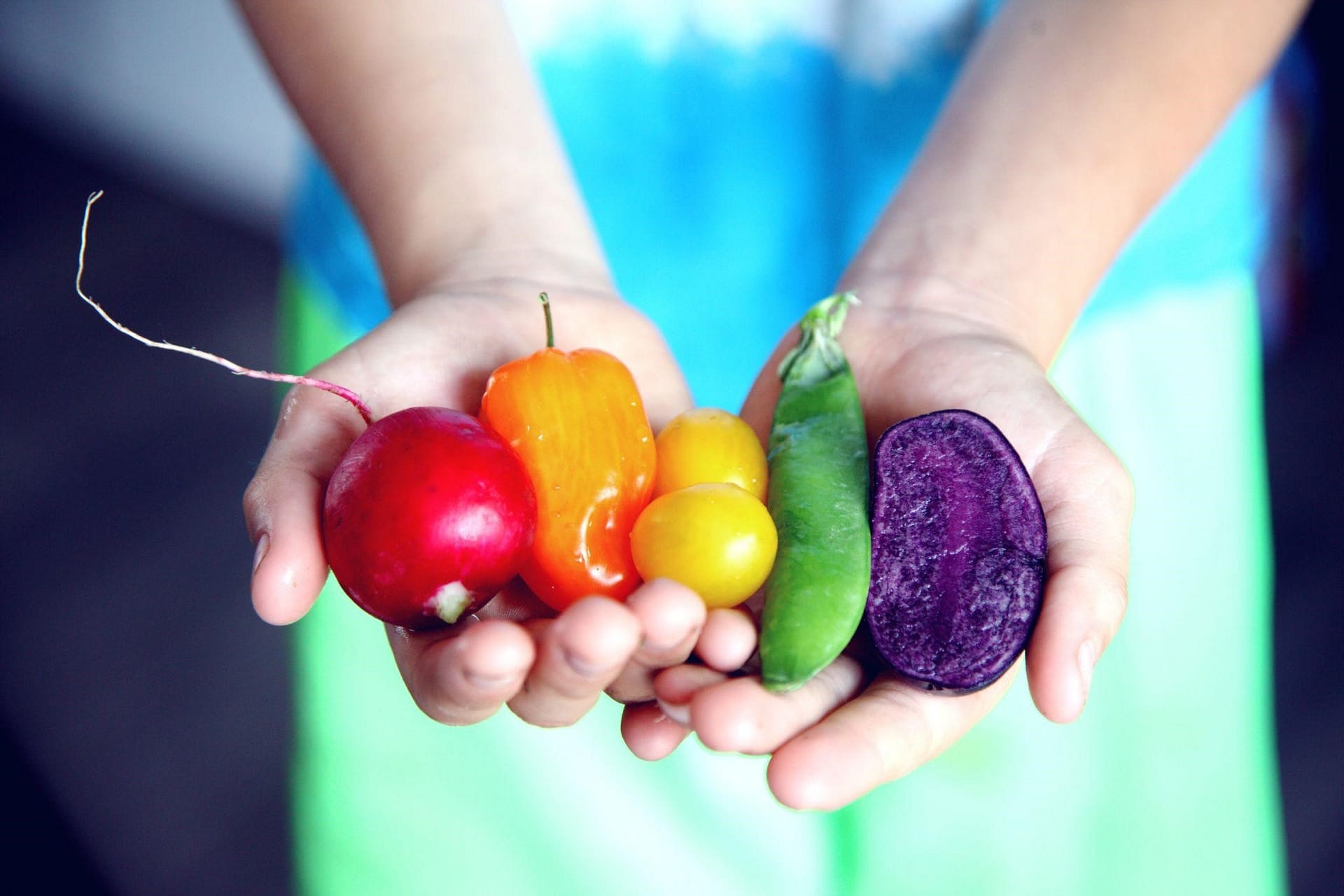 A niche is a sub-market within a larger market. It is a specialized area of interest that you can focus on and become an expert in. Choosing the right niche for your e-commerce business is important. When picking a niche for e-commerce, there are a few things to consider. The niche should be something that you are passionate about and have knowledge about. It is also important to consider the competition in that niche and how much money you can make in it. Other things you should consider when picking a niche are:
– What are the trends in the niche you want to pick?
– What is the size of the niche?
– What is the competition like in the niche?
– How much money can you make in the niche?
–  Is there enough demand for the product or service you want to offer?
‍
Niche marketing has been around for decades and is an effective way to reach customers.
Focusing on a single niche will help to establish yourself as an authority in your field. It will help to build a solid foundation for your business.
You may after establishing your business, tread on to mass marketing. Look at Amazon for example. It started as a bookselling website. Then, it transitioned to selling almost everything today.
‍
Step 2. Conduct Market Research
‍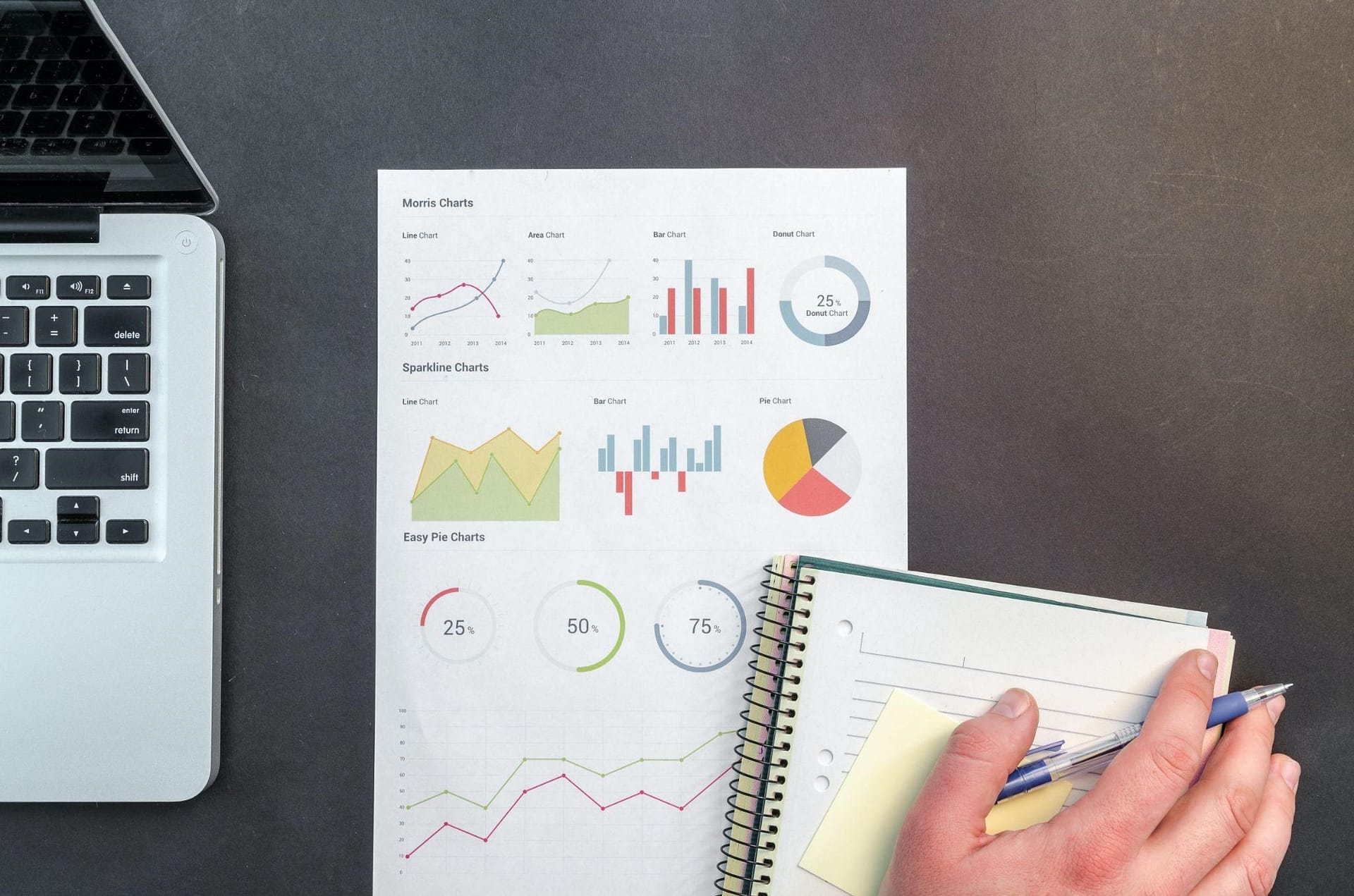 ‍
Market research is one of the key elements of any successful business. It is important because you want to know what your customer wants and how they want to receive it.
It's also very important to know what kind of product you should develop or the service you should offer. This will help your customers to get the most out of their money.
Market research helps to find out what factors affect customers' behaviour. It helps to uncover information about your market and how customers react to changes. It also helps to improve your products and services and much more.
Based on your goal, there are many ways in which you can conduct your market research. Some of these are online surveys, interviews, focus groups, observations, keyword research etc.
●      Online surveys:- E-mails, social media and web forums etc. help with online surveys. Online surveys reach a broad audience. They help by providing a better understanding of customers' behaviour.
●      Interviews:- Interviews can be face-to-face, telephonic or online. Interviews provide a deep insight into your audience. They help in understanding the customers better.
●      Focus groups:- Focus group research helps by providing direct feedback from customers. It allows for open-ended discussions with customers. This helps to understand the feelings of customers over a product or service.
●      Observations:- Observation helps in understanding the behaviour of customers. This method is useful when customers have more than one choice. It is a very reliable method as it provides feedback on people's perceptions in real-time.
●      Keyword Research:- Keyword research provides insight into the mind of customers. This method helps you to learn what your customers are looking for. It provides information about ongoing trends.
The more research you do, the more reliable buyer persona you will be able to build. A buyer persona is a research-based fictional persona of an ideal customer. It helps by providing a humanistic outlook for your customer. To build a buyer persona from research, assume your ideal customer and give him a name, a job, demography etc. Creating a buyer persona will help to understand customers' needs and pain points. This will result in better targeting of your customers with the right message.
‍
Step 3. Create A Strategy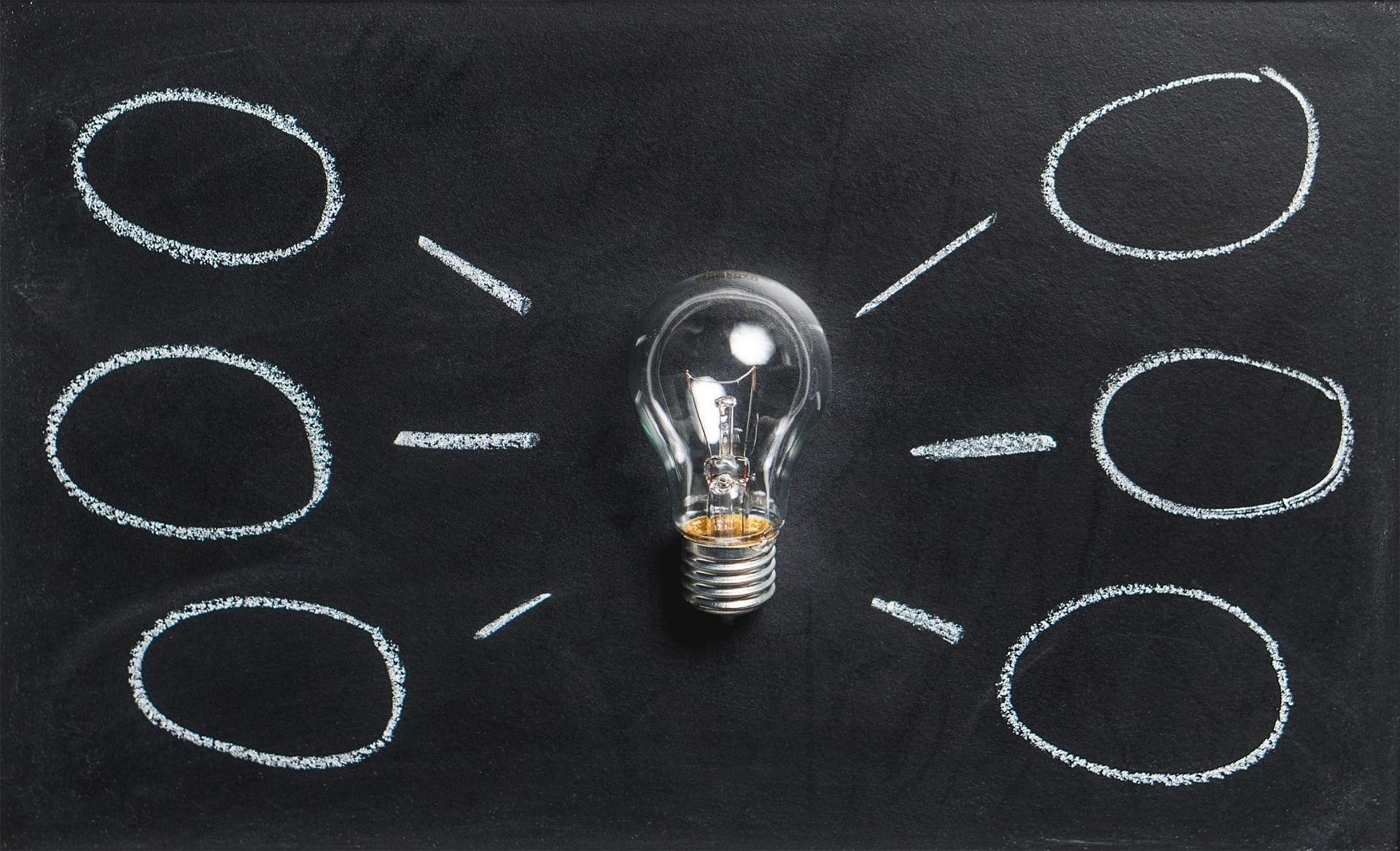 After completing market research, you can now create a strategy for your business.
To create a strategy, you must define your goals. It is important to understand what your goals are.
Your goal can be to increase sales or to build loyalty with customers. It can be to increase traffic or to increase your reach. Whatever your goal is, it must be clear to you.
Having a clear goal will help to measure your progress. It will serve as a constant motivator in your journey.
When creating a strategy, it's essential to understand what problems you want to solve. This will help you come up with better solutions and strategies that are suitable to your needs.
Being able to solve problems for your customers will establish your credibility. It will improve your chances of success.
Being ambitious is necessary but your goals should reflect realistic expectations. Your goal shouldn't be unrealistic. Unrealistic goals will always result in failed expectations. This can be very demotivating.
Realistic goals will be more manageable and easy to accomplish. This will help to keep you motivated and stay on track to find success.
‍
Step 4. Analyse Your Competition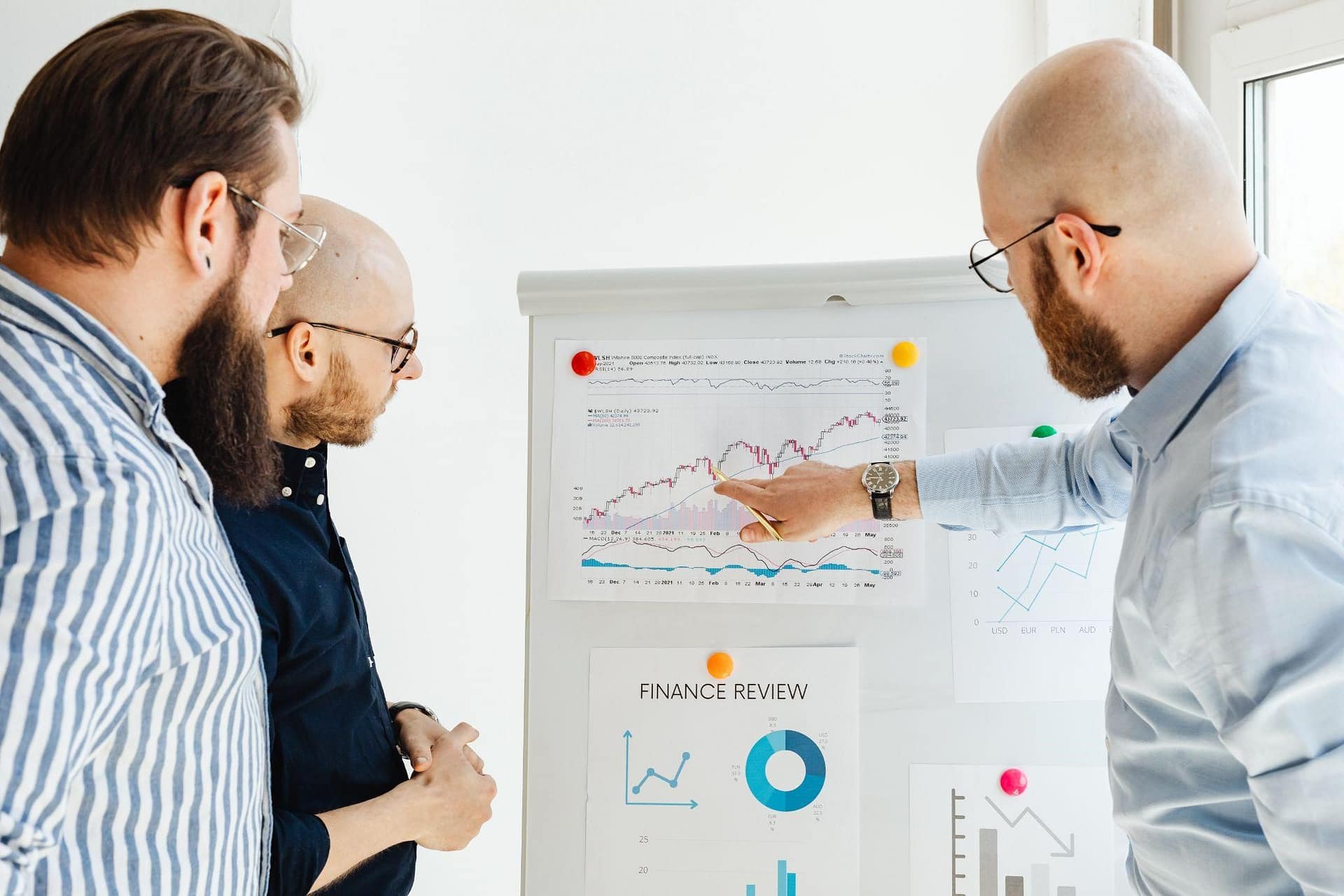 ‍
When creating a strategy, it's important to understand your competition. By doing so, you can anticipate their strategies and make sure that yours are better.
Analysing your competition will help you to improve your own service. You will have a better understanding of how things work. You will also learn where you can improve upon your competitors.
It is important to identify your competitor's marketing strategies. This will help you to determine how much of an impact they have on consumer behaviour.
The first step in this process is to research and analyse your competitors. To do so, you may have to go through your competitor's website. You will also have to go through their social media to understand their strategy.
Once you have done some initial research, identify your competitor's strengths and weaknesses. For example, does the company offer good customer service? Are there any unique selling points for the brand? Do they have a strong online presence?
After identifying your competitor's strengths and weaknesses, it's time to take a look at what they offer in terms of pricing strategy. Is there anything special about the price of their products? Does it differ between different types of customers? How often do they offer discounts or sales events?
‍
Step 5. Select the Right Business Structure
‍
E-commerce business models are the foundation of any successful online business. They provide a framework for how to structure your business.
They help to determine what products or services you should offer. They also help to reach your target customers.
With the right e-commerce business model, you can maximize profits and cut the loss.
Following are some of the common e-commerce business models:
‍
1)   Business-to-business (B2B)
This is the most common type of e-commerce business model. E-commerce businesses sell products and services to other businesses. The buyer and seller have a long-term relationship,
often with a number of transactions over a period of time or across multiple purchases.
‍
2)   Business-to-consumer (B2C)
B2C, or Business-to-Consumer, is a business model in which businesses provide their products and services directly to consumers.
With the rise of technology, B2C companies have been able to reach more customers than ever before through digital marketing strategies such as social media campaigns and email marketing.
‍
3)   Consumer-to-consumer (C2C)
This is a transaction between two individuals who buy directly from each other without having to go through a third party. C2C transactions are often used on social media platforms like Facebook or Twitter where they can be conducted without payment processing fees charged by the platform operator.
‍
Step 6. Decide Your Company's Name, Logo And Tagline
Choosing the right company name is an important decision that can have a lasting impact on your business. It's not just a matter of picking something that sounds good; it must also be memorable, reflect your brand values, and be legally available to use.
Your company name should tell potential customers and partners what you stand for as a business. It should also help you stand out from the competition and create an identity that resonates with your target audience.
With careful consideration, you can make sure that the name you choose will be one that sticks with people for years to come.
The importance of making a good logo cannot be overstated as it serves as a visual representation of your company's values, mission, and culture. It is also one way to differentiate yourself from competitors and create an emotional connection with customers. The logo should be simple and visually appealing.
Finally, the tagline should capture the essence of your business in a few words. It is a powerful tool for any business. It helps to create an immediate connection with potential customers and can be used to convey the company's message in a concise and memorable way.
Crafting the perfect tagline requires creativity, research, and an understanding of your target audience. A great tagline can help you stand out from the competition and make your business more recognizable.
All these elements combined will help create a strong brand image for your product and services.
‍
Step 7. Register Your Online Business
‍
You can register your business as a Pvt. Ltd. (Private Limited), LLP (Limited Liability Partnership) and OPC (One Person Company).
Pvt. Ltd. Company:-
Getting your business registered as a Pvt. Ltd. company is one of the most common way to run a business. It comes with multiple benefits including limited liability, separate legal entity, easy transferability of shares etc.
To get your company registered as a Pvt. Ltd. entity, you can follow these steps:-
‍
Step 1: Register your company's name with the Ministry of Corporate Affairs (MCA)
Step 2: Get a Digital Signature Certificate (DSC) from a recongnised certification authority
Step 3: Submit the Company Incorporation Application to the MCA
‍
Limited Liability Partnership (LLP):-
LLP's are easy to set up and require very less capital. Due to this reason alone, it is one of the most preferred form of company. LLP's do not have any restriction for the number of partners and can have multiple owners.
To get your company registered as an LLP, follow these steps:-
Step 1: Get a Digital Signature Certificate (DSC) from a recongnised certification authority
Step 2:- Apply for a Director Application Number or DAN.
Step 3:- Register your company's name
‍
Steps required to register for a One Person Company (OPC):-
One Person Company is beneficial for people who prefer to work alone and want to take complete responsibility of their company. You are the sole shareholder of your company. This also means that you don't have to worry about board meetings.
To get your company registered as a OPC, follow these steps:-
Step 1: Register for DSC and DIN certificate
Step 2: Get your Spice+ form approved
Step 3: Get PAN and TAN for your business
Step 4: Open a bank account associated with your business.
After getting your business registered, open up a bank account for your business and get your business registered for VAT and TIN .
‍
Step 8. Design Your Online Store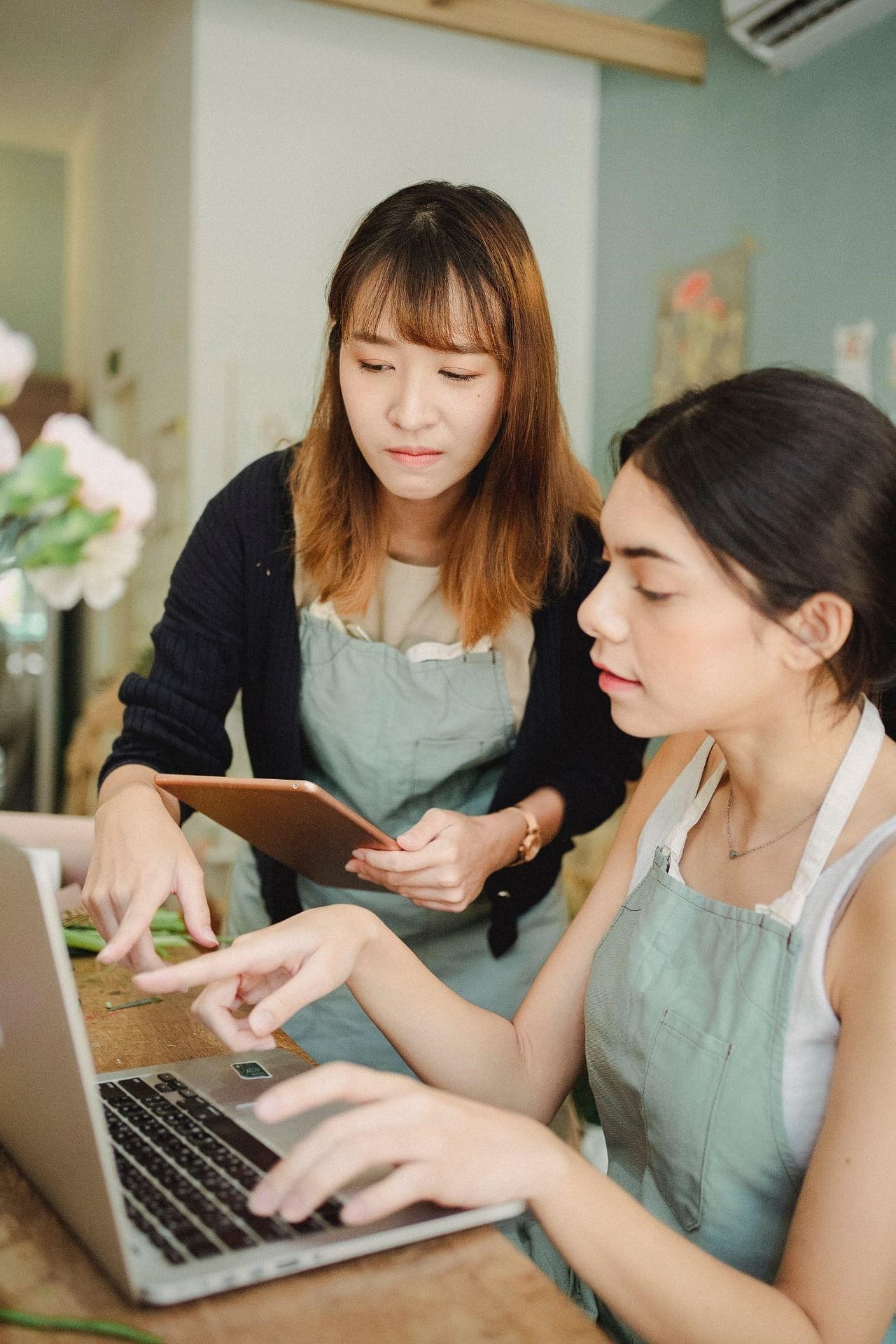 ‍
Designing an online store is an important step in setting up a successful business. It's essential to create a user-friendly, visually appealing, and secure platform for customers to purchase your products and services.
With the right design elements, you can make sure that your customers have a great shopping experience that encourages them to come back again and again.
Creating an online store requires careful planning. You'll need to consider the layout of your e-commerce website, the features you want to include, how you'll manage product inventory and payments, as well as how you'll promote it once it's up and running.
With careful planning and attention to detail, you can create an online store that stands out from the competition.
You can also use the help of some of the powerful online platforms such as BigCommerce, Shopify, WooCommerce etc. to build your online store.
‍
Step 9. Decide On Website Hosting Services
‍
Web hosting is an essential service for anyone who wants to make their website visible on the internet. It is a service that allows individuals and organizations to store their website's data, files, and content on a remote server. This makes it possible for users to access the website from any computer or device with an internet connection. Web hosting services provide the necessary infrastructure for websites to be viewed by anyone around the world. You can find tons of web hosting service providers online to choose from. With so many web hosting services, it can get overwhelming to choose the best service provider. You can check out more about web hosting services through digital.com,  where you will find a detailed review of some of the best web hosting services of 2023.
‍
Step 10. Set Up an Online Merchant Account and Payment Gateway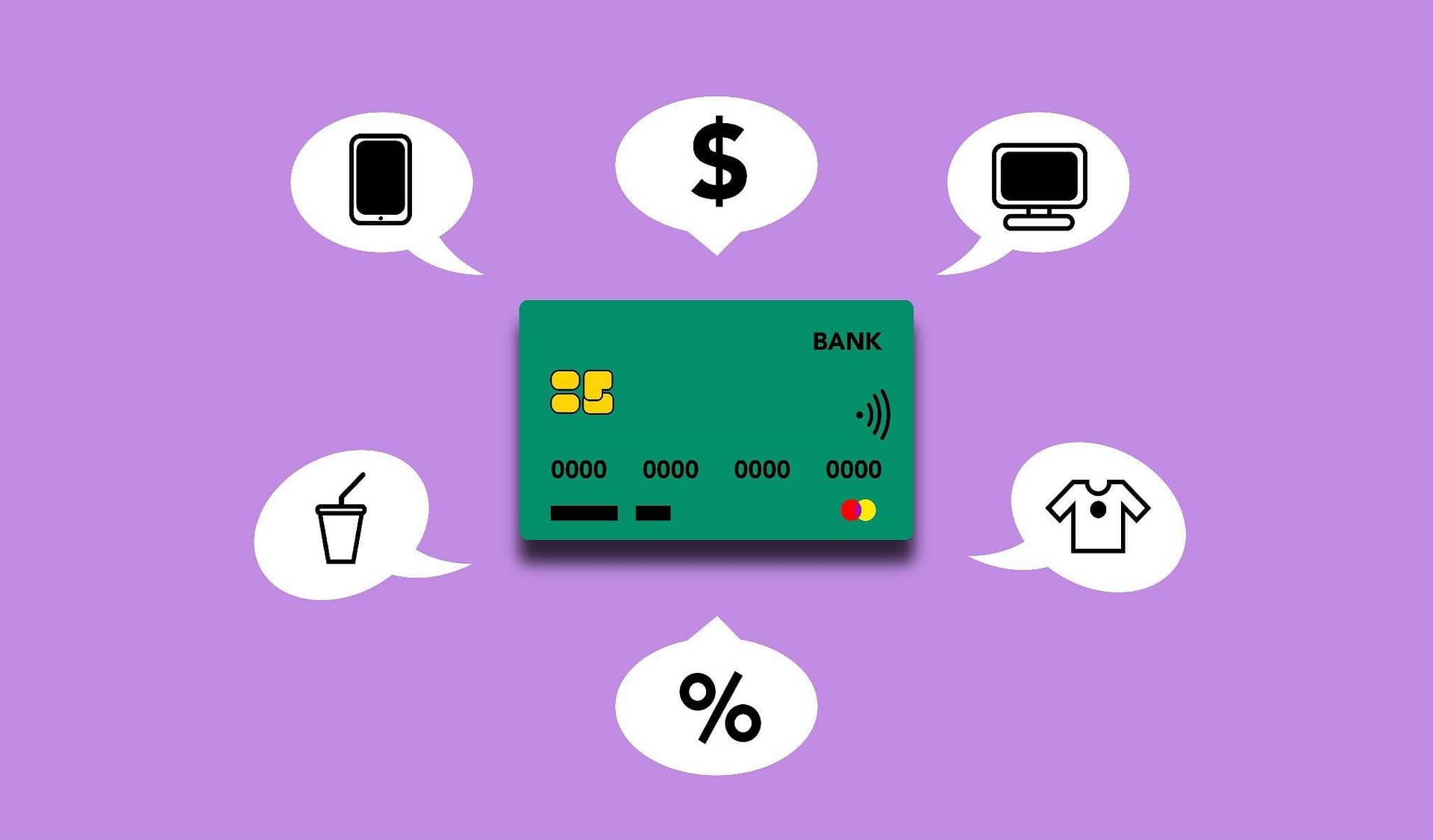 ‍
Setting up an online merchant account and payment gateway is essential for any business that wants to accept payments online. With the right setup, you can securely process credit card payments, manage customer data and track orders.
A merchant account is used to keep the money and collect information about all the transactions that take place. It is especially beneficial with credit and debit card payments.
Setting up a merchant account is fairly simple. You can use apps such as Amazon, Paytm, Google Pay etc. to set up an online merchant account.
Along with a merchant account, you also need a payment gateway which helps to receive money from the customer's bank into your merchant account.
Some of the common payment gateway providers are:-
●    Bill Desk
●    PayU
●    CCAvenue
●    Instamojo
●    JusPay
‍
Step 11. Logistics For Your E-Commerce Store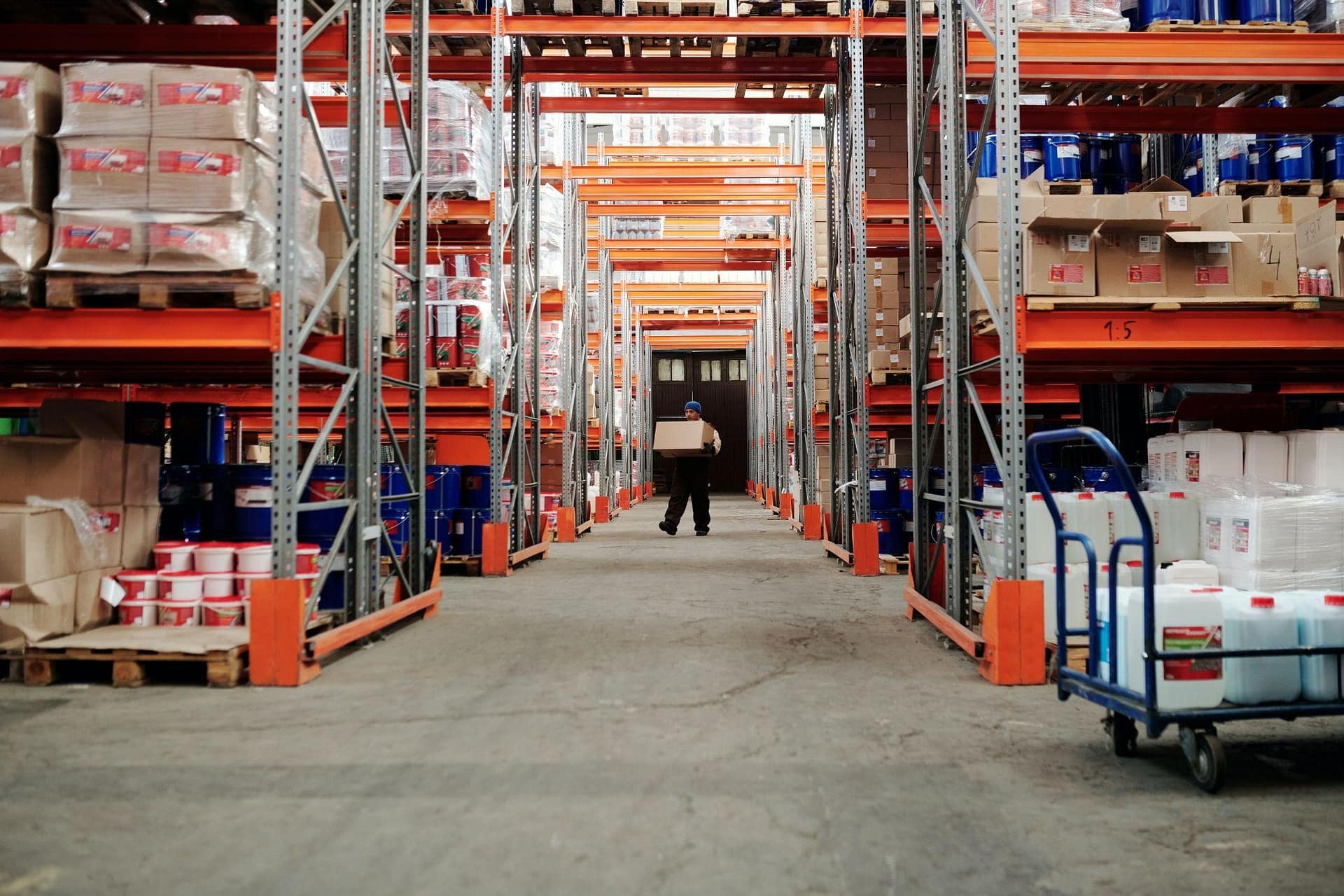 ‍
E-commerce logistics is the process of managing the movement of goods from the point of sale to delivery. It involves various activities such as warehousing, order fulfilment, and transportation.
Logistics plays an important role in e-commerce businesses as it helps ensure that products are delivered on time, at the right place, and in good condition.
Logistics is a critical part of any e-commerce business. With efficient logistics processes, e-commerce business will be able to meet customer expectations and remain competitive in the market.
By investing in efficient logistics solutions, businesses can improve their customer experience and ultimately increase their sales.
‍
Step 12. Digital Marketing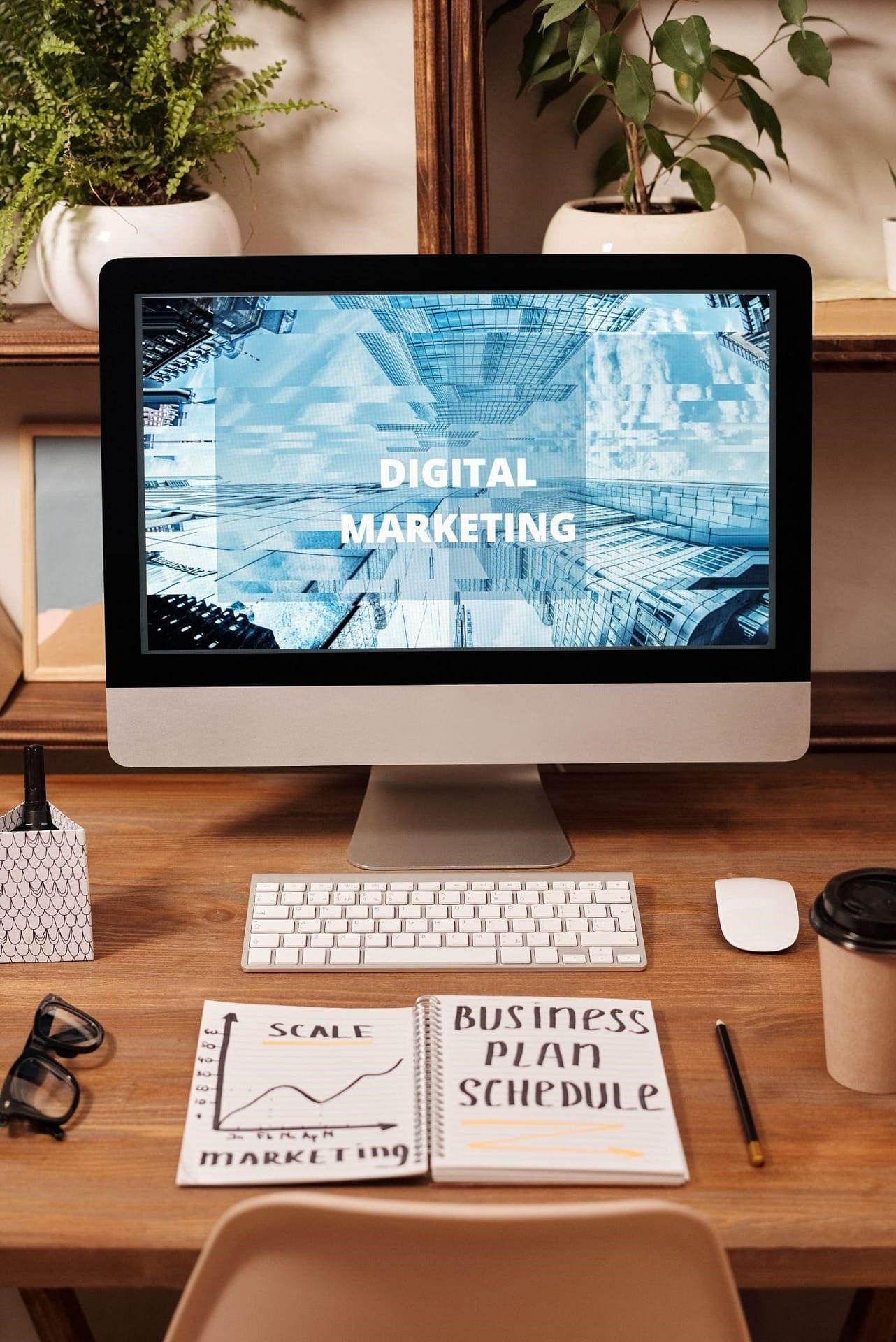 ‍
Digital marketing is a crucial element for any e-commerce business. It helps businesses to reach their target customers, and increase brand awareness and sales. With the right digital marketing strategy, e-commerce businesses can maximize their online presence, drive more traffic to their website and convert more leads into paying customers.
‍
Some important digital marketing strategies are:-
1) SEO:-
Search Engine Optimisation is what brings your website to the top of the search result. It helps your website to rank at the top of the search results in Google. SEO is an essential strategy for the visibility of your website on Google. This increases the number of visitors to your store.‍
‍
2) Social media marketing:-‍
Almost every one of your users will have a social media account. It is an important strategy to target social media channels and market your website. Social media platforms will result in more people clicking on your website's link. A good social media marketing campaign will result in a huge sales margin.
‍
‍3) Email marketing:-
This is another platform that you can use to market your business. An email is a powerful tool. You can get insights into user behaviour and target the users with your better services.
Email marketing builds relationships with existing users. It can also bring in some new customers.
‍4) Content Marketing:-
Content marketing is an essential part of any successful marketing strategy. It involves creating and sharing valuable content with potential customers to drive traffic and sales. Content marketing can help businesses reach their target audience, build relationships, and create a better understanding of their products or services.
5) Paid Advertising:-
Paid advertising can be used to promote products, services or events and can be used on a variety of platforms such as social media, search engines, websites and more. The importance of paid advertising lies in its ability to drive qualified leads and increase brand awareness. It also enables businesses to measure the success of their campaigns in real-time and make adjustments accordingly.
‍